Jour de Gratitude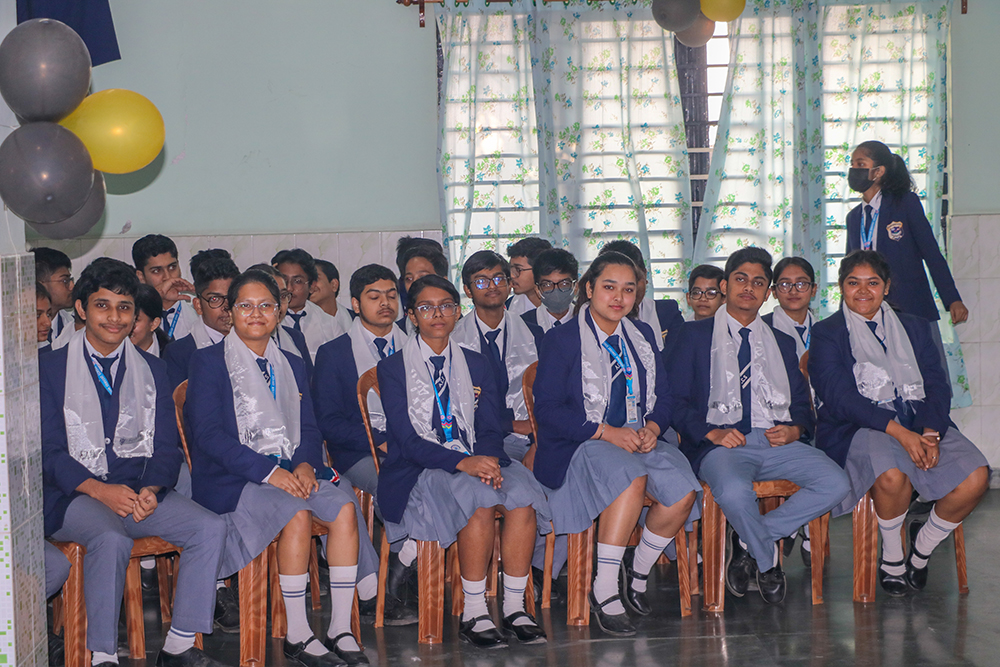 Auxilium staff management along with the students of the present Class IX batch in the academic wing bid a heart melting farewell to the outgoing batch of Class X students those who are appearing for ICSE Examination 2023.
The farewell programme was organised on 23rd Jan and it commenced with a short prayer service and songs sung in dear lord's praise so that their success in the forthcoming ICSE examination is inevitable by God's abundant blessings and mercy. This was followed by an array of songs by the choir group, group and solo dance, speech by a Class IX student and so on.
A student representative on behalf of the whole Class X batch in his thanksgiving message touched everyone's heart by sharing their experience through the passage of time that spun over a decade in Auxilium.
Besides this, each one of them was presented with a personal memento on behalf of the school as a token of remembrance so that long after their departure from their second home i.e. Auxilium, one may count on the blessings of the Sisters and teachers and recollect the fond memories of a golden decade spent in school with them and their friends.
The principal of the school on this occasion presented a video to the outgoing batch of students and appealed everyone to grow in humility, hard-work and dedication and emphasised in her speech to be more responsible and serious in life towards becoming a good human being so that a difference is created in the society and our nation progresses in the path of glory.
Tuesday, 24th January 2023